Today, on 13 June 2021, war veterans from Bosnia and Herzegovina, Croatia and Serbia, former members of the Army of RBiH (ARBiH), the Croat Defence Council (HVO), the Croatian Army (HV), the Army of RS (VRS) and the Army of Yugoslavia (VJ), attended the commemoration for civilians killed in Uborak and Sutina near Mostar.
It was 29 years ago, as the Serb military and paramilitary forces were retreating from Mostar, that 114 Bosniak and Croat civilians were taken from their homes and killed at two locations near Mostar – Uborak and Sutina. Representatives of the families of those killed in Uborak and Sutina in 1992 have spent years reminding the public that no one has been held responsible for this crime and that the families of the victims are still waiting for justice.
The crime committed in Uborak and Sutina was part of the indictment against Vojislav Šešelj at the ICTY. Although the Tribunal found that the crimes were committed, and named local units and Šešelj's paramilitaries as responsible, Šešelj himself was acquitted. The families of the victims have also pointed out that Momčilo Perišić was not held responsible for this crime, even though he was in command of JNA units in the area at the time, and that others who were in command or were direct perpetrators have not been prosecuted by the responsible Prosecutor's Office of BiH.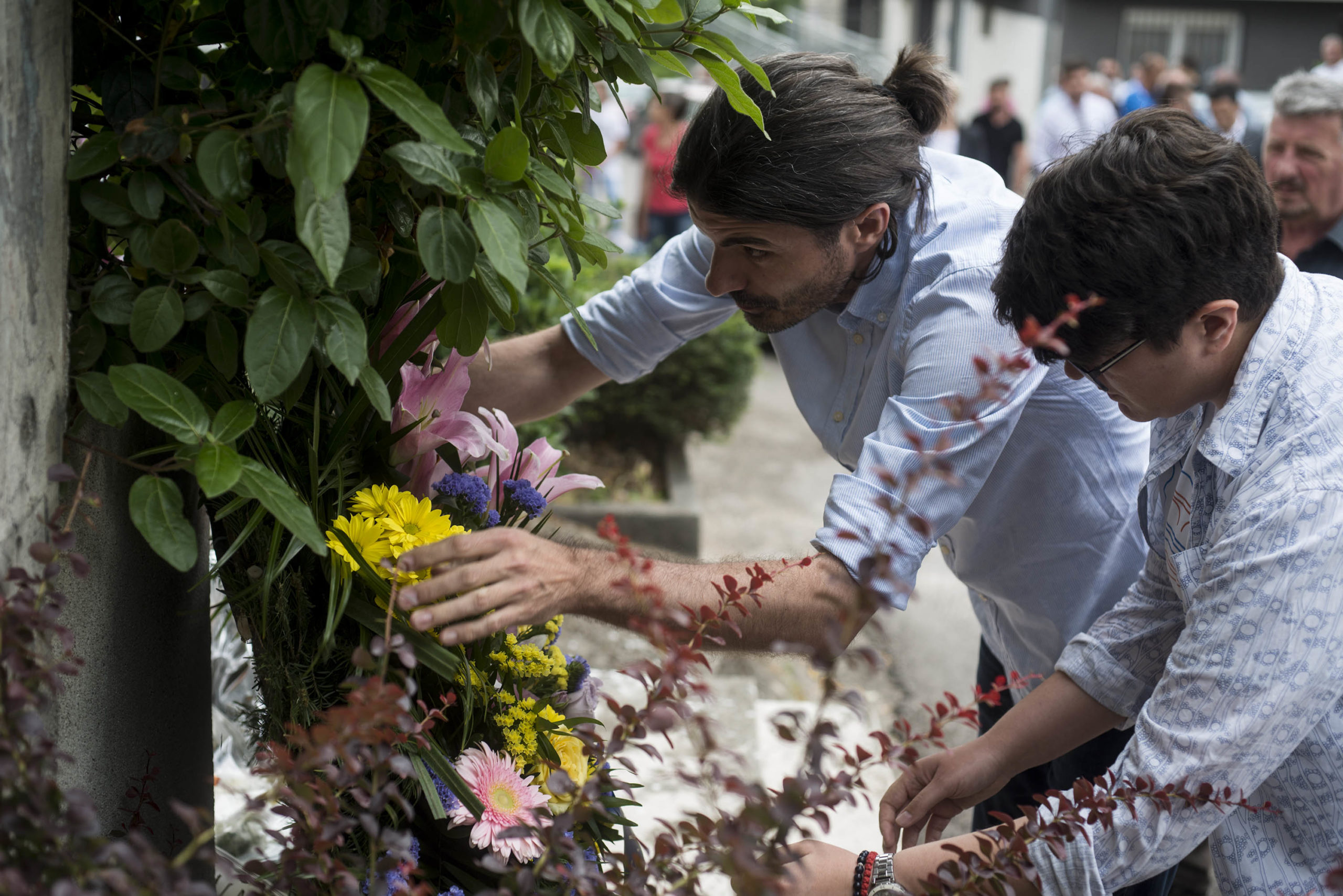 Adnin Hasić, president of the Association of Families of Victims from Uborak and Sutina said in his address at the beginning of the commemoration that the crime in Uborak and Sutina is the first and the gravest crime against the population of Herzegovina, and that the families would persevere in ensuring that those who ordered it and those who committed this crime are brought to face justice.
"The Prosecutor's Office of Bosnia and Herzegovina has completely failed us in this respect. The Prosecutor's Office of BiH and the Court of BiH have made absolutely no progress in this matter since the time they were established, and I will use this opportunity to call on them once again to act, despite problems in the justice system, because they have enough material and evidence to bring those responsible to face justice. As families of the victims, we call on them to bring the criminals to face justice," Hasić said, noting that some of the suspects are in BiH, some are in Serbia, and that with the passage of time, some have already passed away.
Once again this year, the families laid flowers in Uborak and Sutina, where their loved ones were killed and where their bodies were exhumed, but also in Zalik, a settlement adjacent to Mostar from where most of the civilians were taken.
"It is shameful that 29 years after this atrocity, we still have to appeal to institutions and demand that those responsible be prosecuted. Respect for the victims and compassion for their families mixes with anger over the ineffectiveness of the justice system. We cannot leave such a legacy to new generations, sending them the message that the murder of 114 people can go unpunished. We have come here today with a mixed group of war veterans and peace activists from the region to show solidarity with these people, to honour the victims and support their struggle for justice," said Amer Delić, a war veteran of the Army of RBiH and member of the Centre for Nonviolent Action.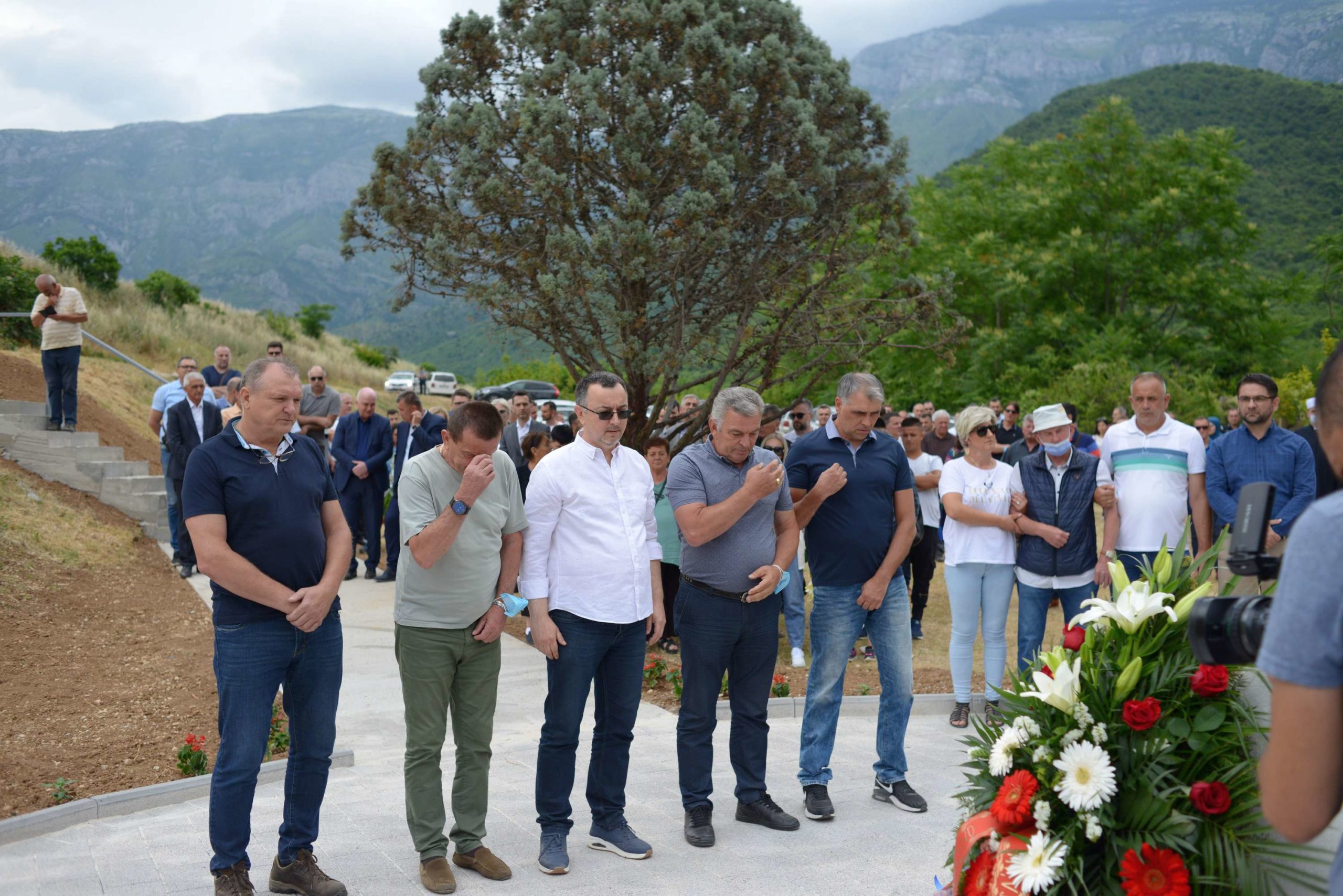 Since the crime committed in Uborak and Sutina was one of the first and graves individual atrocities in Herzegovina, the commemoration was also attended by representatives of local and cantonal authorities, veterans' associations, prison camp survivors' association, as well as representatives of religious communities.
"It is very important that as an organisation bringing together veterans from all armies in the region, we mark this in a dignified manner, give support to the families of the victims in their efforts to bring the perpetrators to face justice, but also that we point out to the public that the crime committed in this area in the past war is unacceptable. Unfortunately, we are a rare country with many crimes on all sides, all crimes should be viewed the same, all should be prosecuted, the victims should not be differentiated based on their nationality. A victim is a victim, a civilian is a civilian, a child is a child, a woman is a woman," said Krešo Primorac, a war veteran of HVO from Mostar.
Under the organisation of the Centre for Nonviolent Action, veterans from the region have attended commemorations in BiH in Gornji Vakuf, at Site 715 near Zavidovići, in Stog near Vozuća, in Novi Grad/Bosanski Novi, Sanski Most (Hrastova glavica), Sijekovac near Brod, Laništa near Brčko, Trusina near Konjic, Ahmići near Vitez, Grabovica near Mostar, Skelani near Srebrenica, Briševo and Zecovi near Prijedor, Korićanske stijene, Stupni Do near Vareš, Boderište near Brčko, the bridge over the Sava in Brčko, Bradina near Konjic, and in Serbia in Grdelička klisura near Leskovac, Varvarin near Kruševac, Aleksinac, as well as in Croatia in Pakrac, Varivode and Gošić near Knin.
"For me, it is important that we have an opportunity to visit all sites where innocent people were victimised. Today, we are in Mostar where a horrific crime was committed. There is no statute of limitations on such crimes. In my mind, the only conscionable thing is for all the perpetrators to be prosecuted. It would be best if they were to turn themselves in, that would make it easier on them and on the families of the victims," said Perica Voćkić, a war veteran of VRS from Šamac.