At the invitation of the Association of families of killed and missing defenders of the Homeland War in Ravne – Brčko (UOPIN Ravne – Brčko), war veterans, former members of the Army of Republika Srpska (VRS), the Army of the Republic of Bosnia and Herzegovina (ARBiH) and the Croat Defence Council (HVO), together with activists from the Centre for Nonoviolent Action Sarajevo-Belgrade, attended the commemoration held on 8 March 2021 for Croat defenders of the 108th HVO brigade in the village of Boderište near Brčko.
According to Ivo Anđelović, the president of the Association of families of killed and missing defenders of the Homeland War in Ravne – Brčko (UOPIN Ravne – Brčko), on 8 March 1993, units of the Army of Republika Srpska attacked the village of Boderište in the early morning hours. Eight defenders from the 108th HVO Brigade Ravne Brčko were killed, two were wounded and captured, together with a number of civilians. During the day, the advance was halted and original positions were resumed. In the counter-clashes, 13 members of the Army of Republika Srpska were killed.
"On this day, 28 years ago, we remember our defenders from Boderište and we are glad to have with us today, for the first time, representatives of the Centre for Nonviolent Action, a peace organisation that brings together veterans from Bosnia and Herzegovina, Serbia, and Croatia, so that we can all honour those who were killed, and I would like to thank all of you who came," said Anđelović.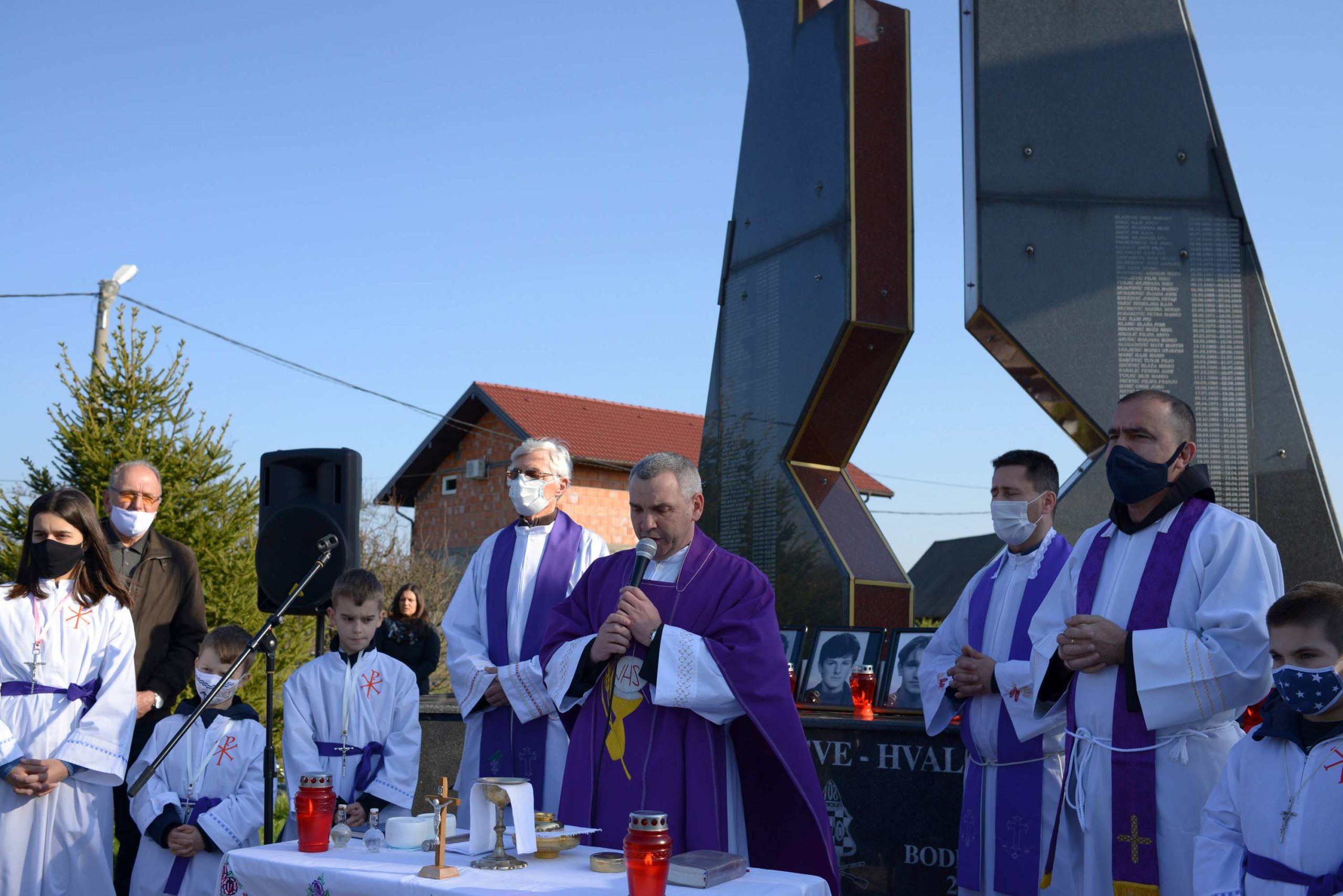 Mirko Zečević Tadić, an HVO veteran, was also mourning the victims, on both sides.
"Today, we honour the defenders who laid down their lives defending their homes and hearths. We also mourn the victims on the other side who were killed that day in Bodrište, and on all other days until the end of the war. I cannot hate the people on the other side and we should forgive all people, no matter what side they were on. We should try to continue living together, and if it is at all possible, we should continue this path towards reconciliation and better coexistence and finally continue to live here together, so that in some ten, twenty, fifty years, we don't have another war," said Mirko Zečević Tadić, a veteran of the HVO 108th Infantry Brigade from Brčko.
Amer Delić, a war veteran of the Army of RBiH and member of the Centre for Nonviolent Action explained how the war veterans wanted to attend both commemorations and pay their respects to all victims.
"Today, we are here in Boderište with our friends, veterans from the HVO 108th Brigade, on the day when this community remembers its darkest day and the greatest loss the families here suffered. We have come with a mixed group of war veterans of VRS, HVO and ARBiH and peace activists from the region to show solidarity with these people in their pain and to send the message that we can build trust together as a precondition for a more just society for all our peoples. We live our lives as if we were condemned to wait, to wait for someone else to do things so that we can live normally, we are waiting for someone else to make our region safer for us and for future generations. We shouldn't wait, we should remember both the war and the people who lost their lives and we should act with the knowledge of our experiences. We need to respect each other and find room in our hearts for all victims. We also wanted to visit neighbouring Grbavica where the community remembers VRS members who were killed on this day, but unfortunately we were unable to do so under these circumstances, I hope that we will be able to next year," said Amer Delić.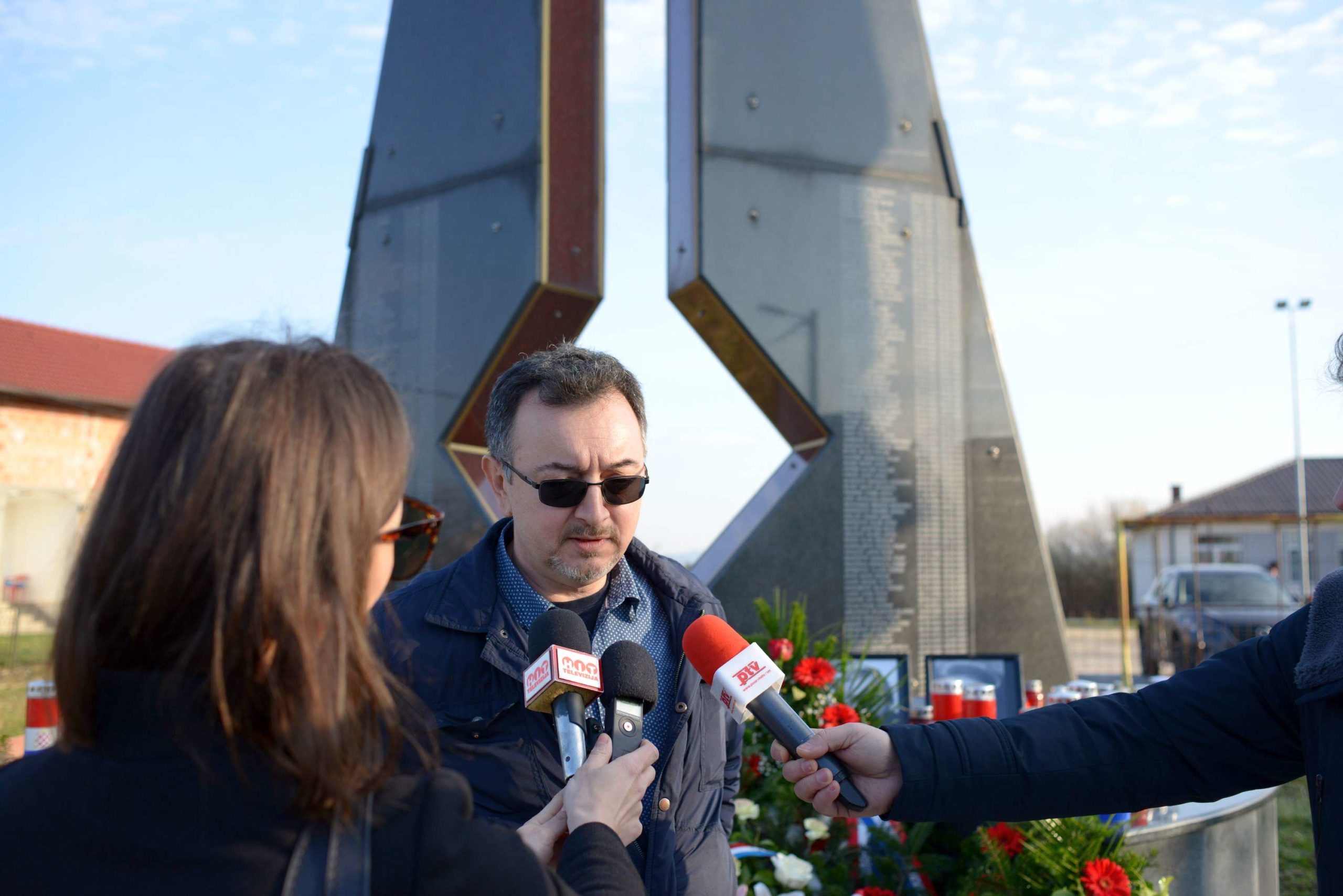 The war veterans and peace activists attended the mass and the commemorative programme and service for those killed, and laid a wreath at the memorial to pay their respects to the victims.
"As a disabled war veterans of the Army of Republika Srpska, I have been working with the Centre for Nonviolent Action Sarajevo-Belgrade since 2003 and participating in peace activities. We mark unmarked sites of suffering and attend commemorations for killed civilians and soldiers from all sides in the past war. Today, we came here to honour the victims from Boderište because I believe it is important to work on trusting and forgiving one another without forgetting the victims," said Đoko Pupčević, a VRS veteran from Šamac.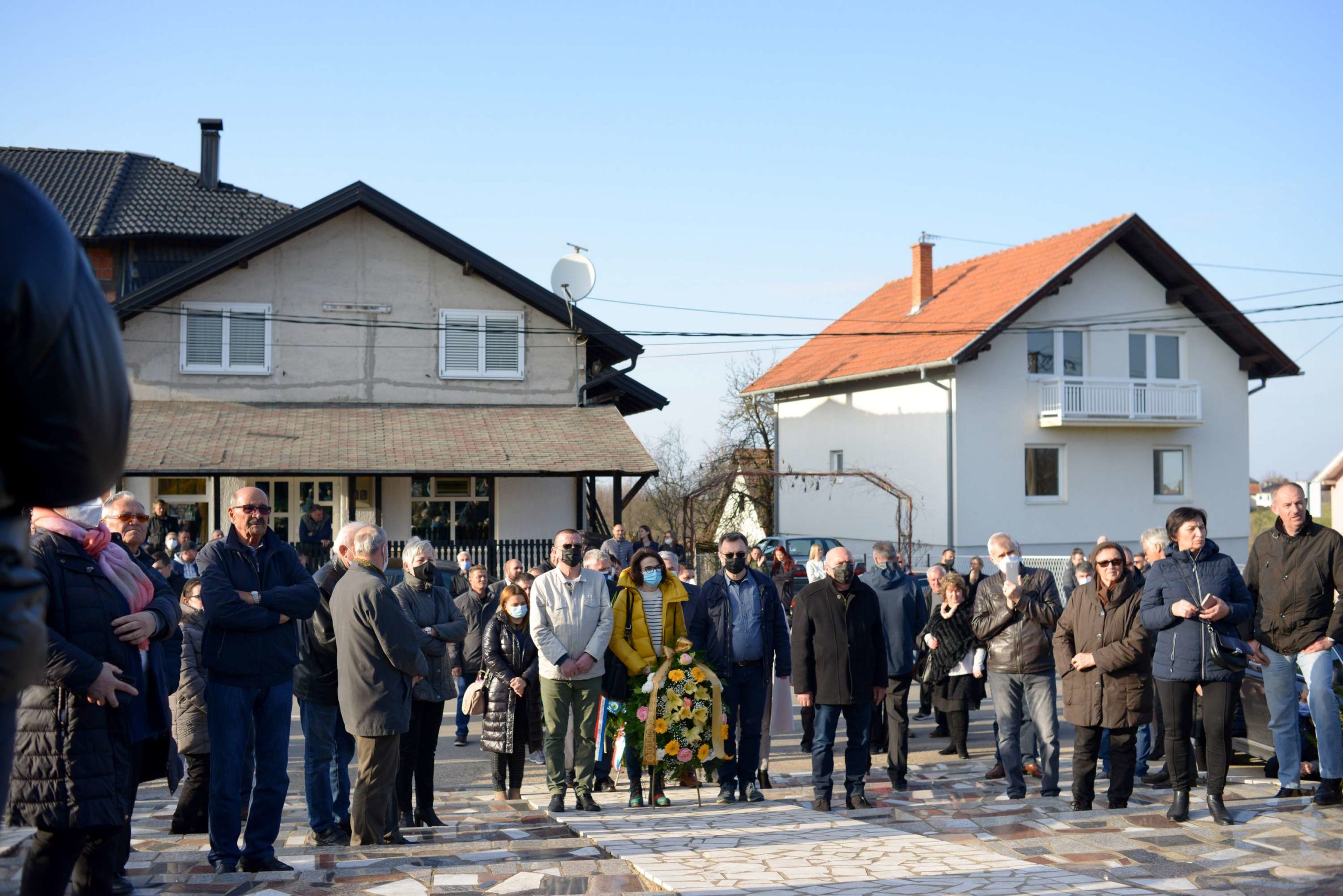 Under the organisation of the Centre for Nonviolent Action, veterans from the region have attended commemorations in BiH in Gornji Vakuf, at Site 715 near Zavidovići, in Stog near Vozuća, in Novi Grad/Bosanski Novi, Sanski Most (Hrastova glavica), Sijekovac near Brod, Laništa near Brčko, Trusina near Konjic, Ahmići near Vitez, Grabovica near Mostar, Skelani near Srebrenica, Briševo and Zecovi near Prijedor, Korićanske stijene, Stupni Do near Vareš, Boderište near Brčko, and in Serbia in Grdelička klisura near Leskovac, Varvarin near Kruševac, Aleksinac, as well as in Croatia in Pakrac, Varivode and Gošić near Knin.