Although in such small communities During the war, in 1993 on 8 March, eight members of the 108th Croat Defence Council Brigade were killed in the fighting in the village of Boderište near Brčko, while two fighters were wounded and captured together with some civilians. On the other side, 13 members of the Republika Srpska Army were killed; their massacred bodies were later handed over in an exchange. The residents of Boderište mark this day with a mass and commemoration at the monument to those killed, while a mass and commemoration of the killed VRS soldiers is held in the nearby village of Grbavica, first at the graveyard and then by the monument.
We wanted to attend both commemorations and pay our respects to all the victims.
We set off for Brčko from different directions: from both offices of the Centre for Nonviolent Action, the one in Sarajevo and the one in Belgrade, while the war veterans we work with travelled from Novi Grad, Šamac, Živinice, Sarajevo and Bihać. Our hosts were Mirko Zečević Tadić and Ivo Anđelović. Our intention was to attend both commemorations with war veterans from different armies and peace activists. However, we were informed beforehand, despite efforts and meetings that were previously held, that it was still not the right time for us to be in Grbavica as such a group. This was upsetting for us, though we completely understand the pain and suffering of victims' loved ones and we respect their wishes. Still, our mission is to honour victims with a message of peace. We decided that three of us would go to Grbavica informally and pay our respects to the victims at the graveyard, where the mass service was held, and by the monument where the commemoration was held. We did so, hoping that our informal attendance would be understood as an act of genuine respect and mourning by us, ordinary people, for the untimely and tragic deaths of ordinary people from this region.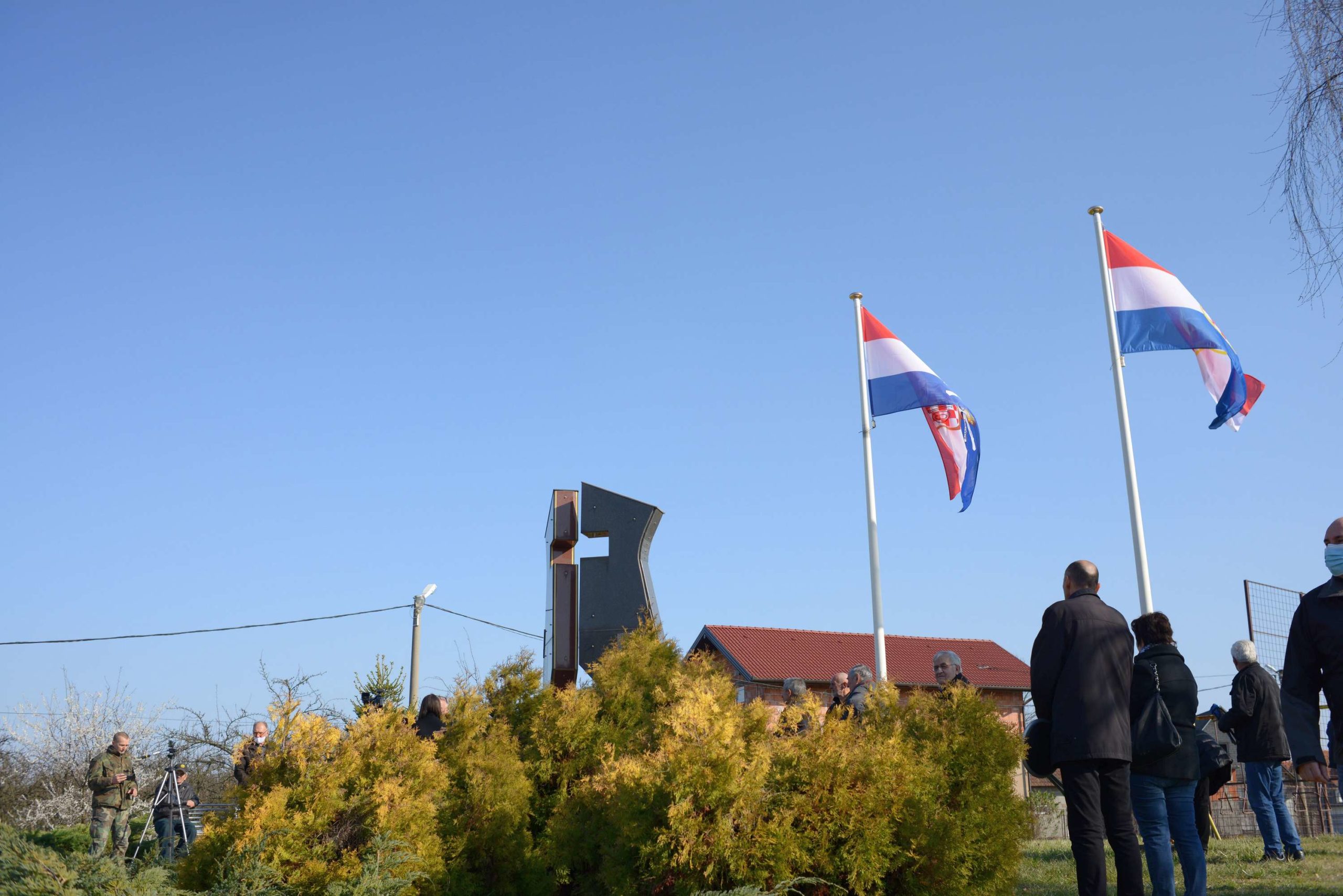 We were welcomed in Boderište that afternoon as a delegation, part of the official protocol, and we laid a wreath at the monument. It is difficult for anyone to come from the outside and be inconspicuous and we always expect some curiosity from the local population about who we are and what we're doing there, we had the impression, mostly thanks to our hosts Ivo and Mirko, that we were welcome. In their presence, we felt we were both safe and accepted personally and that the same was true of our peace mission that brought us to these parts.
Today, we honour the defenders who laid down their lives defending their homes and hearths. We also mourn the victims on the other side who were killed that day at Bodrište, and on all other days until the end of the war. I cannot hate the people on the other side and we should forgive all people, no matter what side they were on. We should try to continue living together, and if it is at all possible, we should continue this path towards reconciliation and better coexistence and finally continue to live here together, so that in some ten, twenty, fifty years, we don't have another war," said Mirko Zečević Tadić, a veteran of the HVO 108th Infantry Brigade from Brčko.
Every commemoration is emotionally difficult. Decades have gone by since the war, but justice for all has not yet been achieved. In addition to profound pain, there is also a strong sense of injustice among people. There is a need for all victims to be recognised so that those who mourn them could find some peace. The number of victims in places such as this is small compared to the total number of those who perished in the war in Bosnia and Herzegovina, but it is large for such small place that only have a few hundred residents. Justice has not yet come to these places and that was the main message from Grbavica. The need for justice is the message that was heard from there.
Though separate, these commemorations address each other – from one we hear the message that justice has not been reached, while from the other they say that responsibility should be sought from the commanders that sent them to the place where they were killed.
Today, as we pray for our defenders, I would like us to find within ourselves that genuine love and readiness to forgive those who have wronged us. For, only if we are prepared to forgive can we have a future in this region. If we are prepared to truly look into the future, praying for forgiveness for the mistakes of the past, then we can all be contented and happy here in our beautiful region, said the priest at the mass in Boderište.
Amer Delić, a war veteran of the Army of BiH and a peace activist from the Centre for Nonviolent Action, pointed out that we came to the Brčko area in solidarity with these people and their pain, and to send a message that together we can build trust as a foundation for building a more just society for all our peoples.
We live our lives as if we were condemned to wait, to wait for someone else to do things so that we can live normally, we are waiting for someone else to make our region safer for us and for future generations. We shouldn't wait, we should remember both the war and the people who lost their lives and we should act with the knowledge of our experiences. We need to respect each other and find room in our hearts for all victims. We also wanted to visit neighbouring Grbavica where the community remembers VRS members who were killed on this day, but, unfortunately, we were unable to do so under these circumstances. I hope that we will be able to next year, said Amer Delić.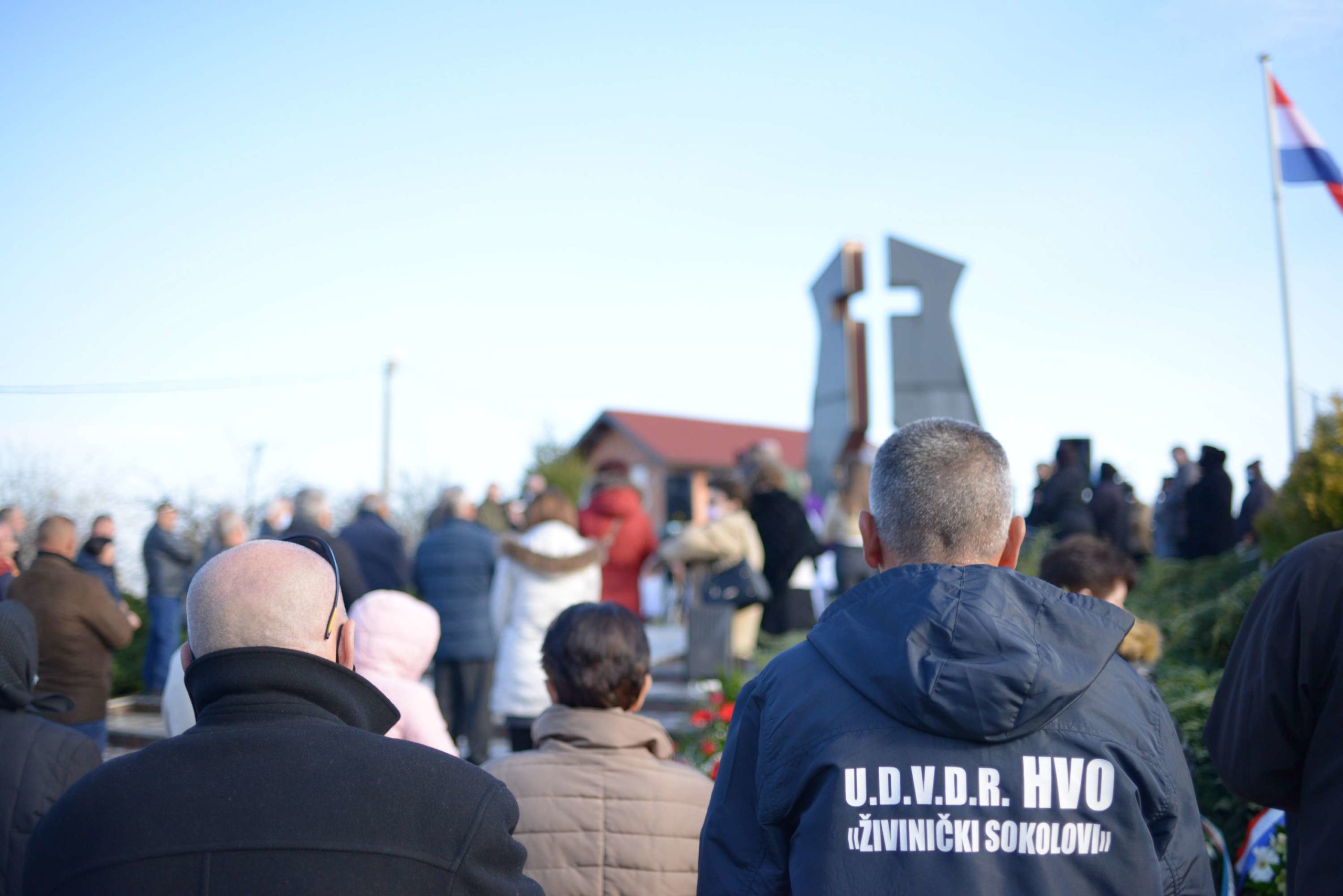 As the Covid19 pandemic has slowed down and made most of our activities with war veterans impossible to carry out, we took a moment to remember dear friends and associates who passed in the last few months since our last meeting. We owe a debt of gratitude to Novica Kostić from Vlasotince, Marko Čolić from Daruvar, and Velimir Stojanović from Niš for everything they have done in the interest of reconciliation in this region. Their legacy will stay in our hearts and thoughts forever and we will remember them.